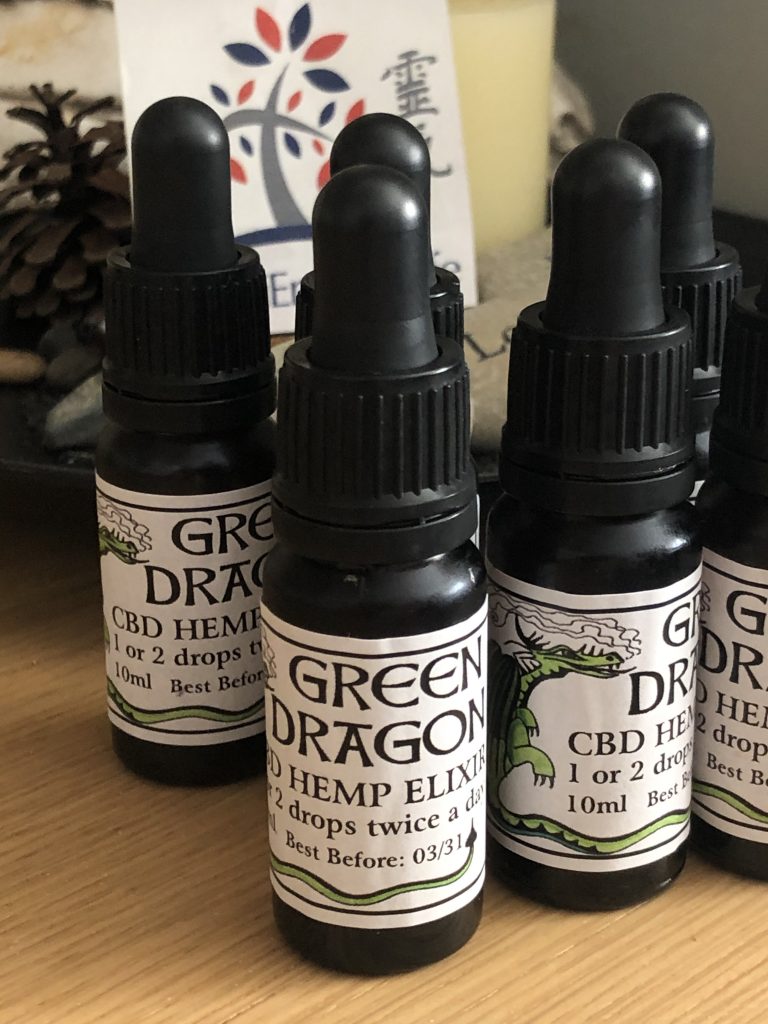 Green Dragon's handmade CBD Elixir (Tincture) 10% (£35.99) Through ethanol (alcohol) extraction, Green Dragon are able to create a super potent full spectrum CBD product, a few drops of the tincture is equivalent to a couple of teaspoons (around 10ml) of the oil. Just put a few drops under your tongue or into a glass of drink each.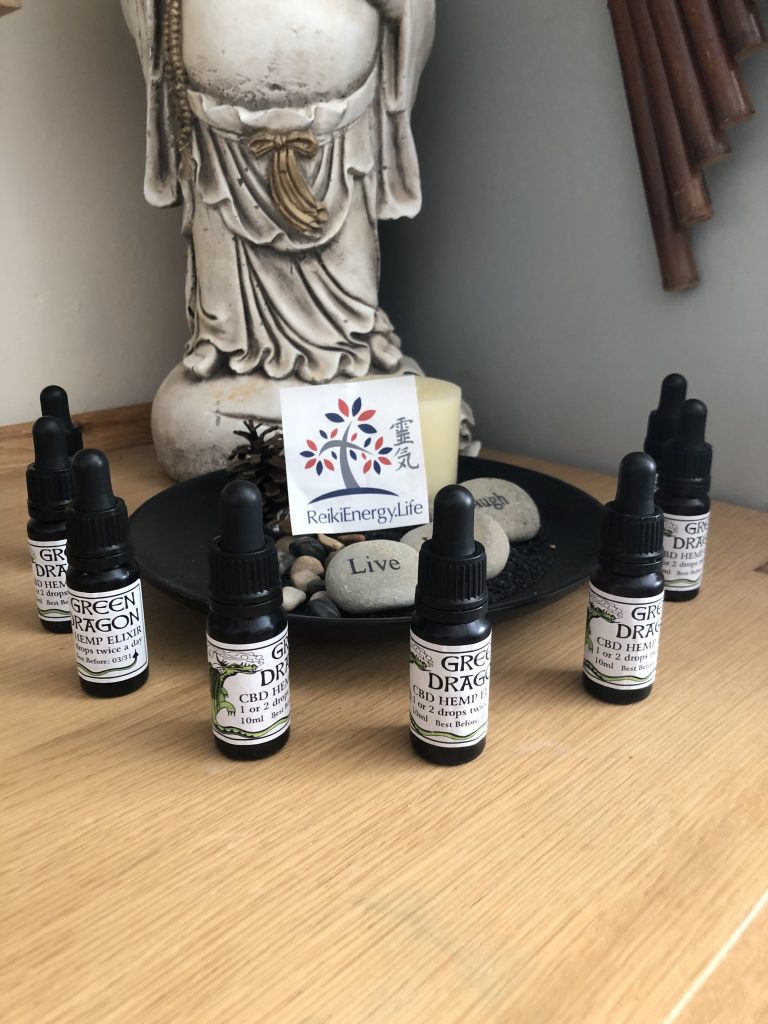 CBD stands for cannabidiol, a naturally-occurring cannabinoid component found in the cannabis genus of plants that include hemp and its relative the cannabis plant (which is the source for the drug marijuana). The hemp plant is often confused with the cannabis plant. Cannabidiol belongs to a whole category of over 80 compounds called cannabinoids found in Hemp. Cannabidiol was first isolated in the 1930s and 1940s.
Another cannabinoid in the cannabis genus of plants is THC (Δ9-tetrahydrocannabinol). This is the one that gets you "high." CBD doesn't get you high. Hemp (legal) is naturally rich in CBD and naturally low in THC, whereas most Cannabis/Marijuana (generally illegal in most jurisdictions) is just the opposite (high THC, low CBD).
Cannabinoids are very similar to a group of chemicals in the human body which regulate the way the body runs and remains healthy. These endogenous (originating within) compounds have been named endocannabinoids and were studied in the cannabis plant before they were identified in the human body.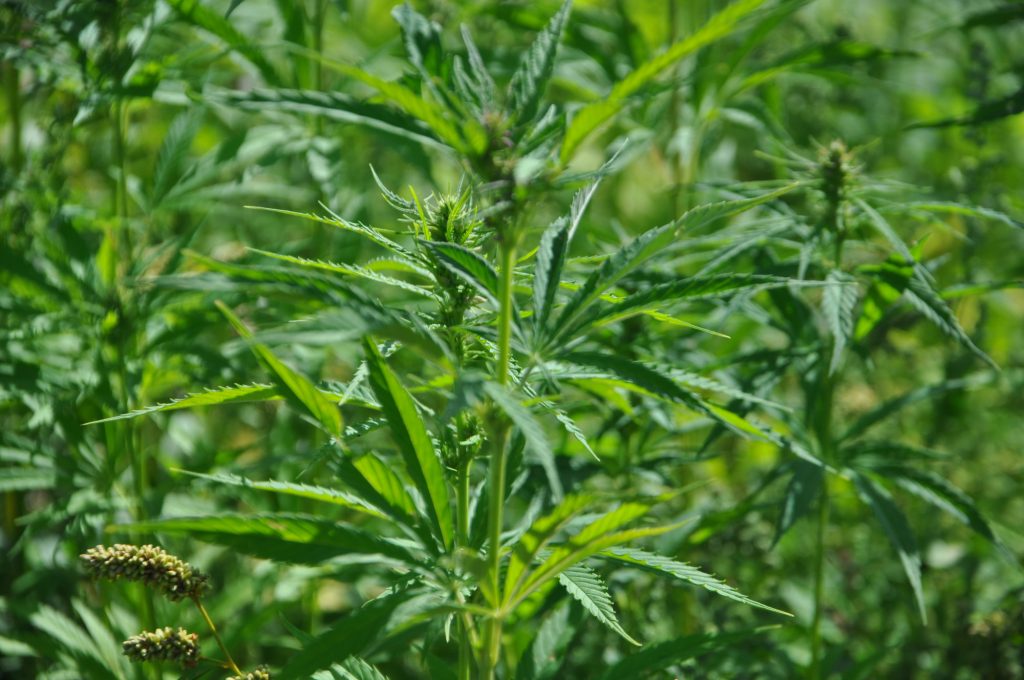 Hemp has been cultivated across the world for thousands of years, and has been until relatively recently one of the planet's more important crops. But in the latter part of the twentieth century hemp unfortunately became much maligned and supressed along with its psychoactive relative cannabis, particularly in North America. However, much of the non-Western world continued growing hemp for refinement into products that include hemp seed foods, hemp oil, wax, resin, rope, cloth, pulp, paper, and fuel. There are over thirty countries that grow hemp for commercial use today, with China, North Korea and the Netherlands in the lead.
This incredibly versatile plant can grow up to 16 feet (5 metres.) Hemp grows from the tropics to the arctic. It requires no pesticides or herbicides. It is hardy and easy to grow and brings nutrients to the soil. No tree or plant species on earth has the commercial, economic and environmental potential of hemp. Over 30,000 known products can be produced from hemp, and has more potential as a clean and renewable energy source than any crop on earth! It is estimated that if hemp was widely grown in the UK for fuel energy, it could supply 100% of all UK energy needs.
Using Green Dragon's CBD Tincture has really helped with Andy Clarke's neck pain (from bad posture).